Rules, Rules, Rules...
There are rules everywhere... and photography has it's share!
Knowing the right rules, and how they affect your photos, means knowing when to ignore the rules. Hopefully, we can look at one fairly well known and very useful rule called The Rule Of Thirds, and understand it.
Good Composition can make or break your photo. People react, viscerally, and often subconsciously to certain elements. A photo with well executed composition elicits a different reaction than one that is poorly framed and composed. Most people can immediately tell you if they like a photo. But many will be hard pressed to tell you why they react to one differently than another.
One element of composition is placing key subject matter at key points within the frame. Most cameras today have some kind of 'grid' that you can view in the LCD display setting to show the thirds when you're composing your shot. They look something like this: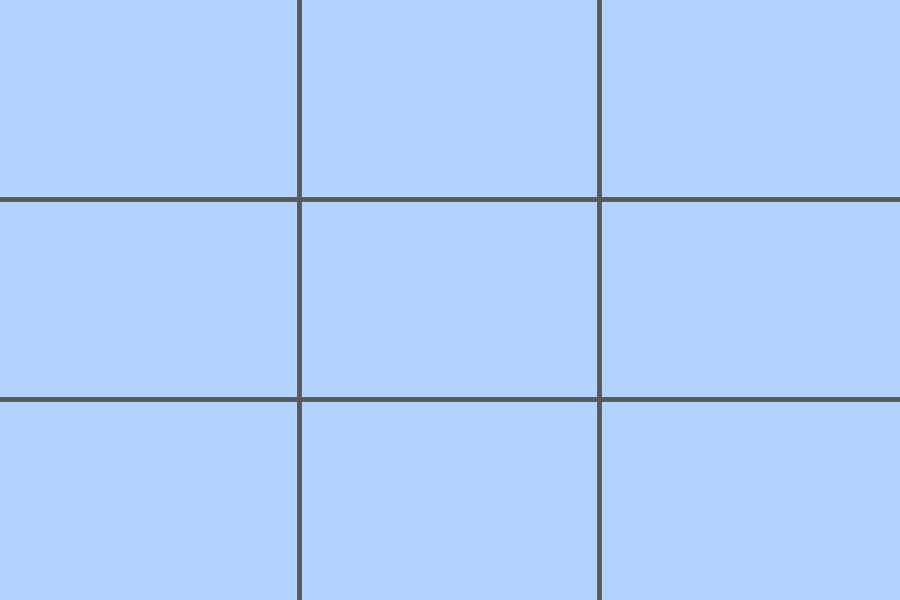 Not only will this grid help you to get used to composing along the thirds cross points, but also, it may help you line up your horizon to be straight. Now, some people may think, "I can always crop it later and get the composition right." That's true, you could, but it's always better to get it right in camera and not worry, than to try and fix it in post production later and maybe miss the shot.
So, now you have this grid, what of it?
Well, the most important part of the grid, is the places where the lines intersect. These are sort of golden target zones!
If you are making photographs of people, place you subject at these intersections, and the photo will be that much more interesting. A person's head, or the eyes placed at the intersection of horizontal and vertical lines in the Rule Of Thirds makes a very compelling photo.
Landscape Photos, and Rule Of Thirds
Landscapes can benefit from the Rule of Thirds as well. Place the horizon on one of the lines. If you have an interesting sky, with puffy clouds or some great color, then, place the horizon line on the bottom line. If your land is more interesting, with meadows, lakes or streams, place the horizon on the top line. When composing your landscape, don't forget left to right, to use the rule of thirds as a guide as well. Put interesting mountains, or streams, on a line.
Know When To NOT Do It!
Hopefully you'll remember The Rule of Thirds when composing your photos. Hopefully, you'll also start to experiment with when not to use this rule. Symmetry is the most common example of a time to break the rules. Symmetry works well as composition by itself and can be accentuated by putting your symmetrical subject right in the middle. Think of a leading road, a dock leading out to a lake, etc.
Use this common technique and see how your photography can improve. You should see many people reaching out and getting more excited about your photos, as you hone your craft.